SaaS HR Software can be the key to unlocking incredible possibilities for your company by offering marketing and promotional tools, improved statistics, and employee motivation that enhances productivity. You won't want to skip out on how it can help increase employer brand awareness. Additionally, integrating an advanced HR system can amplify these benefits further. With streamlined processes and data-driven insights, such systems empower businesses to optimize their workforce management strategies and as a result, this creates a better workplace and makes the company's reputation as an employer even stronger. So, let's get started
Getting to Grips with SaaS HR Software
SaaS HR Software provides a portfolio of cutting-edge tools that help businesses improve their employer brand by optimising recruitment processes and strategic marketing to target talent pools, as well as create interesting content such as company profiles that showcase the leading benefits of working in particular organisations as well as stories from team members that demonstrate corporate culture diversity.
How SaaS HR Software Enhances Employer Brand Awareness
In a highly competitive employment market, employer brand awareness is essential. Employers can rapidly screen applications for perfect qualities, match candidate skills to job requirements, set up and handle employee training, and much more.
They can track the hiring process within their organisation and provide timely updates on standard timelines for specific roles or departments, allowing them to differentiate themselves within talent circles by providing experienced recruiters who respond quickly to inquiries from new applicants or current team members looking for feedback on career progression opportunities within their organisation.
Automation
SaaS HR solutions comparable to Cezanne HR are built with automatic powers to help companies keep talent for extended periods of time by offering a stress-free working environment. Automated time monitoring, for example, can assist companies in successfully managing labour laws and ensuring that workers are paid correctly and on time.
Automated vacation policy notifications will ensure that operations do not suffer as a result of unanticipated absences while creating a reasonable leave of absence policy will draw new prospective employees who will be attracted by helpful office policies.
Performance management features are built into SaaS HR software, allowing workers to evaluate their goals throughout the year and gain access to learning opportunities such as webinars or eLearning programmes that best fit those goals. This allows workers to advance within the company, attracting top-talent candidates looking for a place where they can progress emotionally as well as professionally.
Furthermore, HR process automation can save businesses time, giving them more resources to build an engaging workplace brand online that is appealing to potential workers. For example, automated onboarding can remove the need for human input when making personnel files and sharing non-discrimination policies, business policies, and protocols straight to a new hire's device.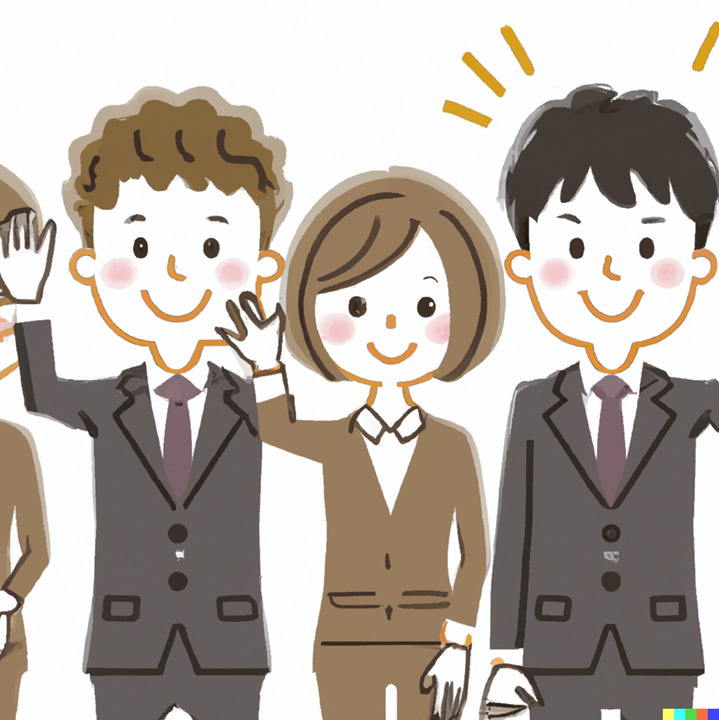 Employee Engagement
Employees who feel empowered and involved at work are more likely to share their experiences with others and promote good word-of-mouth about your company.
You can quickly build questionnaires and feedback forms for your workers, monitor employee performance and feedback and maintain accurate records of employee learning curves with SaaS HR software. By allowing open dialogue between management teams and workers, SaaS HR tools can also provide methods for ongoing interactions between employers and their employees.
Enhanced Collaborative Communication with Employees
Communication with workers is critical for building an employer's image. To accomplish this, it is critical to keep workers informed and up to speed on any changes or advancements. Managers and HR teams can quickly convey new policies, trends, or challenges to employees using automatic emails, bulletins, or Intranet features with SaaS HR software. This keeps workers engaged and promotes transparency within the company.
Automated employee input can also be used to assess employee happiness and learn about their perspectives on various parts of the business. Companies can rapidly spot areas for development and create strategies that incorporate employee ideas, resulting in a more favourable employee experience that reinforces the company brand message.
It facilitates collaboration by providing managers with tools for quickly disseminating information across multiple channels, allowing for a unified strategy across an organisation's complete network.
Summary
Finally, SaaS HR software can be a valuable instrument for employers seeking to increase company brand recognition. HR software contributes to the attractiveness of your business by assisting managers in making the workplace more effective and safe, creating smooth hiring processes, and simplifying offboarding duties.
These features will not only help improve employee retention and employment, but they will also provide chances for workers to positively add to the company image. It is now simpler than ever to create an effective employer brand that represents your company's values and the advantages of working with you.