Many technology companies are looking to reduce the financial cost of not only creating a mobile app, but also testing it. As a result, this part of the work is entrusted to quality experts. And even in this case, you run the risk of not saving money, but even increasing costs. Therefore, for significant savings, you should choose an outsourcing company that provides a full cycle of testing and that will take full responsibility for product quality. But there are many more reasons to turn to a software testing outsourcing company. Below we will touch upon some of the main reasons and analyze why such companies are interested in the success of your application.
General information
If you decide to have testing by an outsourcing company, this will significantly reduce the financial costs of hiring software testers for your organization. In addition, this approach will avoid the high costs associated with training hired employees.
An outsourcing company with qualified and experienced software testing and QA specialists https://testfort.com will be able to detect and quickly eliminate problems and errors in the first stages of application development or if the application is already on the market. Also, by outsourcing testing, your company can focus on more relevant tasks or business processes or start creating the next product, which provides the opportunity to quickly realize financial profit. Since outsourcing companies follow various certifications and carefully monitor quality, the software of such an application will be of appropriate quality. This affects the reputation of not only the application itself, but also those of the people and companies behind it.
Main reasons to outsource app testing
If you still have doubts, we will consider six main factors in favor of outsourcing to ensure quality control of a mobile application.
1.   Reducing financial costs
In the case of internal product testing, you need to ask yourself two questions:
Is our organization operating within reasonable financial costs and using resources efficiently?
Can we reduce the cash costs associated with recruiting and training new full-time employees?
Conducting internal testing will immediately increase your organization's overhead costs. After all, it would be best if you did the following:
Adjust the company's infrastructure;
Bear the financial costs of using quality tools;
Selection of qualified specialists;
Create the necessary environment for performing quality checks;
Training employees in connection with regular innovations in digital technologies.
By entrusting the testing of your products to an outsourcing company, your only costs will be payment for the services used. Most experienced outsourcing organizations have the latest equipment and tools to ensure quality testing. Since software quality assurance is their specialty, they have all the necessary resources for adequate testing, including highly qualified testers. The cost to outsource QA often depends on many factors, so before to find out the exact price, you need to determine what goals you need to achieve, what your budget is for this, what time frame you have for this.
2.   Providing product scalability
From a business perspective, organizations strive to release an application faster than their competitors. But to meet specific deadlines, you should use scaling during testing. Scaling requires regular testing at all stages of application creation, which means increasing resources to ensure such testing. Such a task will be a complex problem within your organization, but thanks to outsourcing, rapid scalability, quality assurance, and product output on time are possible.
3.   Ensuring Testing Effectiveness
Even though your company specializes in software development, a group of testers may only sometimes have sufficient experience and qualifications. In addition, to release products as early as possible, there may need to be more specialists on staff. It leads to ineffective and time-consuming software checks.
However, outsourcing companies have the appropriate specialists to effectively test software of any scale, integrating manual checks with automated ones. Also, during the verification process, they may suggest making adjustments and improving the application if necessary.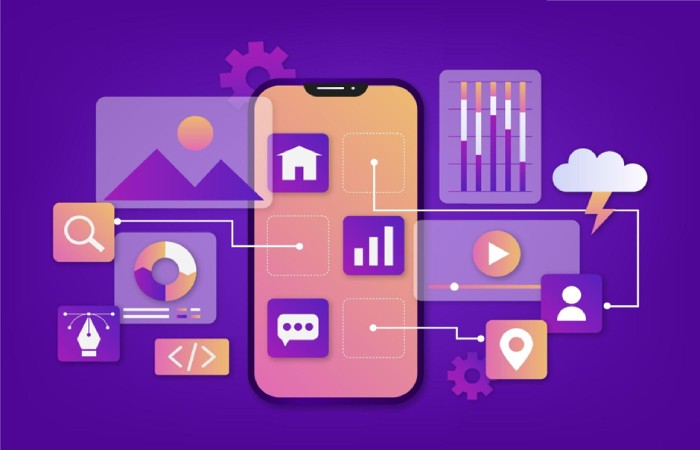 4.   Testing on time
The product release schedule must perform such checks. The timely launch of the application is essential for the organization's business, giving an advantage over competitors planning to release a similar product. Outsourcing companies use specific methods and technologies to meet the designated testing deadlines.
Outsourcing companies use simplified communications and regular reporting. Having discovered the causes of the problems, the test team only then begins solving them. Thanks to the availability of unique environments and pre-compiled test scripts, testing is carried out efficiently and quickly.
5.   Accelerated receipt of test results
Internal testing takes much longer, which delays the release of the application. It negatively affects the reputation and gives an advantage to competitors. Outsourcing your review will resolve your problems faster and better thanks to the continuous integration of various processes, allowing you to focus on design decisions, for example.
6.   Ensuring concentration at every stage of testing
Since your organization's specialists are loaded with various problems related to development, network configuration, and updates, the additional load associated with testing will adversely affect the quality of their work. Many errors will appear related to the ineffective work of employees.
With an outsourcing company, you will get efficient testing with quick results as the experts will focus on only one task – testing your application software. Testing uses advanced equipment and tools as quickly and efficiently as possible. Thus, your company's employees can concentrate on their immediate responsibilities without being distracted by checks.
Summarizing
By outsourcing testing to an outsourcing company, your organization will save significant financial costs, be able to focus on key product development issues, and get quality software to market on time. Outsourcing is an ideal and cost-effective solution to ensure the quality of the application developed by your organization.